This is a very interesting image of the Black Hole named Pictor A.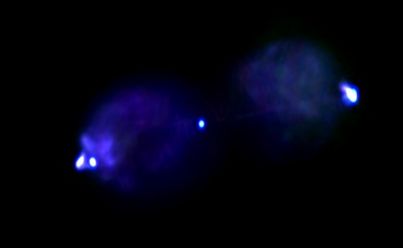 There it is in the center busily gobbling up the 2 stars circling around it.
What is unique about it is the viewing angle is from the top down which as far as we know is - it is the only time such an image has been taken from that angle.
So my team processed it and were quite surprised with the results -
It reminds me of science class in school where they put a sheet of paper over a magnet and poured iron filings over it.
The magnetic forces of this thing obviously must be tremendous!