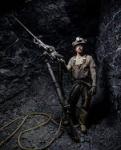 SomeJackleg
(Member)



About
Joined:
02-02-2023
Posts:
157
Threads:
6
Additional Info About SomeJackleg
Gender:
Undisclosed
SomeJackleg's Most Thanked Post

Post Subject

Post Date/Time

Numbers of Thanks

Today The U.S. Has Become A Banana Republic

06-09-2023, 01:51 AM
8

Thread Subject

Forum Name

Today The U.S. Has Become A Banana Republic

Rogue Politics
Political news and more

Post Message

Donald J Trump has been on indicted 7 counts.




Quote:Trump attorney John Rowley said he has been indicted on seven counts. People familiar with the matter told the New York Times the charges include willfully retaining national defense secrets in violation of the Espionage Act, making false statements and an obstruction of justice conspiracy. NBC News has not independently confirmed the charges.

Trump indicted on 7 charges in classified docs probe



they'll sure shit their pants if he runs from prison and wins  then grants himself a pardon.

Biden and the rest of the country's traders have successfully turned the U.S. into a banana republic by weaponizing the DOJ. Remember this day  8 June 2023.

i don't really think they thought this through.