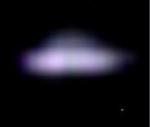 A51Watcher2
(A51Watcher)



About
Joined:
12-04-2022
Posts:
281
Threads:
26
Additional Info About A51Watcher2
Gender:
Undisclosed
A51Watcher2's Most Thanked Post

Post Subject

Post Date/Time

Numbers of Thanks

My soon to be published UFO book

01-12-2023, 04:01 AM
3

Thread Subject

Forum Name

My soon to be published UFO book

The Conspiracy Corner
UFOs, Aliens and Universal Questions

Post Message

As recently stated BIAD created a wonderful cover for my new book - (Title is secret until publication)

[Image: https://i.imgur.com/YbB7aEu.jpg]

In 2011 I created a thread on ATS which is sort of a cliffnotes abbreviated version of the book I planned from my database of sightings which ran about 800+ sightings at that time. Currently the number stands at about 1200+ sightings in the USA for the year 1947.

The trick for finding new sightings is to visit your local library and scan your local newspapers for June July and August 1947
to find local sighting for your state that are not listed anywhere else.
If you do make the trip and find any PLEASE let me know! Thanks in advance.

Here then is the ATS thread I created  on the subject -

https://www.abovetopsecret.com/forum/thread651611/pg1

If you see the map I made of the sightings right click on it and choose open image in new tab to see it full size.