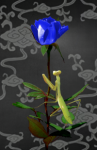 Selbiene Raveren
(Junior Member)



About
Joined:
11-19-2022
Posts:
15
Threads:
0
Selbiene Raveren's Most Thanked Post

Post Subject

Post Date/Time

Numbers of Thanks

RE: Update

11-23-2022, 01:04 AM
5

Thread Subject

Forum Name

Update

Members Interests
Daily Chit Chat

Post Message

Glad to have you back ChiefD. I was getting worried.

One day at a time. That's what I've been doing. I've been struggling with my own grief lately, between my father's suicide back in October and discovering I have a massive fibroid tumor which I will need to have a hysterectomy for. I had always been on the fence about having kids, and now I find myself mourning the children I will never get to have.

Like you, I am tired of crying. And just when I think I am done, it springs up again. So, I want you to know, you are not alone. We are all here for you. I hope your being here brings you comfort as much as it has for me.

I know I don't really interact much but everyone here at Rogue Nation has been more of a help to me than they know. I look forward to logging on after a rough day, reading the interesting stories. Being here takes my mind off things.

Thank you all for this wonderful community.