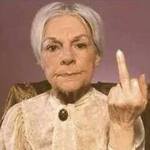 GeauxHomeLittleD
(Queen of Kdog's Castle)



About
Joined:
11-09-2022
Posts:
49
Threads:
4
GeauxHomeLittleD's Signature
As an American it's your responsibility to have your own strategic duck stockpile. You can't expect the government to do it for you. 
Additional Info About GeauxHomeLittleD
Gender:
Undisclosed
GeauxHomeLittleD's Most Thanked Post

Post Subject

Post Date/Time

Numbers of Thanks

The road not traveled

12-13-2022, 07:46 PM
5

Thread Subject

Forum Name

The road not traveled

Rogue's Grand Hall » THE DARK VAULT - Keeping it safe.
Personal or Sensitive Topics

Post Message

For some reason unknown to me a girl I grew up with has been on my mind. We grew up in the same neighborhood, lots of her relatives lived in our neighborhood as did mine. I was close friends with two of her cousins, twins who lived directly across the street, boys who were like my own brothers.





The girl's mother worked all the time and her father was a useless drunk so often she and her siblings were left in the care of their aunt and because I was there hanging out with her cousins she was always around. I didn't really like her but felt pity for her. She was unkempt and uncouth, very immature even though we were the same age and we didn't like any of the same things. Manners demanded I be polite to her which is something I guess she wasn't accustomed to and so she did her best to stick to me like a leech, an extremely uncomfortable situation.





My family was far from being well off but the girl's family was so poor she considered us to be "rich people". Since I grew so fast that more often than not I would outgrow clothes after only wearing something a few times my mother made me give the girl my hand me downs, and she was thrilled to have them. But the nice clothes didn't help her overcome her emotional immaturity and won her no friends, other than her cousins and I no one in the neighborhood, on the bus or at school would give her the time of day and she was shunned by her peers. 





By the time we made it to junior high school she finally managed to make a few female friends, other very immature girls who were shunned by the majority. I'm embarrassed to say I came to the point where I pretty much shunned her as well after some of my girlfriends that were at my house and I were listening to music, doing each other's hair and make-up and giggling about our latest "love" interests and she showed up knocking on the door with a case full of Barbies and Barbie accessories wanting to "play" with us- we were 14 going on 15. It was odd because it was out of the blue. I hadn't had a Barbie since I was around 8 or 9 so it's not something we did together. I think she just wanted to be included and that day I tried but she wasn't interested in our music or doing hair and make-up much less talking about boys, fashion or the clubs and sport teams the rest of us belonged to, instead she insisted on dragging out her Barbies and trying to get the rest of us interested... as you can guess we were NOT! After that day she kept trying to be around me but I avoided her like the plague. We were never close to begin with but the incident had shown me that for me at least out time was over, if we ever really had a time at all. 





A few weeks later she invited me over for her birthday and I made my excuses, softball practice or whatever. I hadn't been to one of her birthdays since we were small children and was forced to go by my mother even then.  The truth was that I was having a slumber party of my own, not that I had ever invited her to anything before because I hadn't- I always treated her kindly as manners dictated but I had no desire to hang out with her of my own accord, just as I never went to her house other than when sent on an errand or forced by my mother and can count those incidents on one hand. But then there was a knock at the door. It was the girl with two of her only three friends who had shown up for her birthday in tow. She wanted me to come to her house for cake, wanted me to bring all of my friends along too.  My friends did not like her and did not want to go so she asked me to come alone for just a while, leaving my friends alone at my house which I refused. She and her friends looked so sad and dejected as they left, I feel a twinge of guilt even now. I gave my mother a death glare when she peeked around the corner as by the look on her face I could tell she had been a part of it all. 





After that incident I only saw her in passing for the next year or so. I think we both did our bests to avoid each other but would still smile and say hello when forced into close proximity. I wished her no harm but did not want to be around her. Teenagers are rather self-centered and ruthless for the most part and I guess I was no different. My mother even gave up trying to force me into friendship with her finally. Come to find out my mother really didn't like her either but the girl's mother had been pressuring and guilt tripping my mom all along and my mom felt pity for the girl. My mother thought that being around me would help her come out of her shell whereas I felt it only made her awkwardness more glaringly obvious to anyone around- and that's exactly what it did. By the time I hit sixteen I had "come into my own". I was bold, bubbly and confident while the girl remained awkward, quiet, shy and sullen.





When I was still 16 but nearly 17 the girl's older brother decided he wanted to date me. I wasn't interested and plainly expressed that to him but much like his sister refused to leave me alone, showing up uninvited at my house every single day and ringing the phone off the wall. He started going around telling people that we were "in a relationship" and was starting fights with other boys I showed any interest in. Finally he agreed that if I went on just one date with him he would back off, but he was confident that if I went on just one date I would surely see things his way. My father was out of town working so I asked my mom what to do. She said go on the date, give him his "day in court", and if I still wasn't interested hold him to his word. This was a HUGE mistake!





We went to the movies in the next town but never made it inside. He parked on the side of the building and immediately attacked me! I literally had to fight, I'm talking fists flying, as this jerk ripped my clothes intent on raping me! Fortunately I grew up fighting with my surrogate brothers and eventually an elbow to the eye and a heel with every bit of force I could muster in the groin finally caused him to jump out of the truck to get away. I was screaming to take me home right now or I will go inside and have someone call the police and I was not playing. The ride home was silent and tense. I jumped out of the truck before it even came to a full stop and ran inside and straight to my mother- who called my dad who was in another state. 





My dad pulled up in the driveway before daylight even hit. He had to have immediately jumped in the car and drove all night. He was sitting at the kitchen table drinking coffee and waiting for me when I got up. First he hugged me and told me he loved me, then asked me to tell him exactly what had happened the evening before. I was in tears as I showed him my cut and scratched knuckles, bruised up elbow, busted lip and my ripped up clothes that I'd worn. Dad tells me I'll never have to worry about that boy again and gets in his car, heading toward his house. 





Monday as I'm boarding the school bus the girl frantically waves at me to come sit next to her. She asks me what happened between her brother and I so I tell her. She said that she wasn't surprised and proceeds to tell me how my dad barged into their house without knocking and beat that boy to within an inch of his life, and how when her father tried to jump in my dad beat him to within an inch of his life too. He told them if they called the police they would be getting an ear full and that boy would go to prison but only after he came back and beat the hell out of both of them again! I told her I was sorry that happened in front of her but she said she was glad! Then she proceeds to tell me how her father, her brother and a much older male cousin who lived with them had been raping her and her younger sister their entire lives and how after my dad left she told her mother everything and her mother kicked all of them (father, brother and cousin) out and was meeting with a divorce attorney that very day! I had never seen her look that happy in our entire lives, her eyes sparkled and she positively glowed....





Oh how I wished it had went down like that but no, the last two paragraphs are fantasy. Mom did call dad but he said "Oh well!" and the girl was being raped by her three family members but it continued another year. You see her mother already knew but didn't do anything because drunk dad beat her regularly. It went on until he died of a heart attack about a year later. When we graduated high school the girl married a useless drunk who wouldn't work and beat her. About ten years ago she unexpectedly just pops up at my front door. Her husband found Jesus, quit drinking, started working and stopped beating her. She finally felt safe enough to have a child and had a a toddler girl in tow. She had a good job and bought a second house that she was renting out. She was finally happy and I was extremely happy for her.





But today she is on my mind and I wonder about the road not traveled. I wonder how things might have been different if I had actually made a concerted effort to befriend her. Might she have become more confident and spoken out to someone who could actually do something? What if I had called the police? Would it have saved the girl and her sister from another year of misery? Would it have saved her from marrying a man just like her father? Is there anything I could have done to make a difference at all?





I don't know the answers to those questions. I doubt anything I could have done would make a difference as I was being raped at home too. Back then you didn't air your dirty laundry in public and even if you did go to the police they would turn it all around and make it somehow your own fault. When I spoke out my dad ended up having a nervous breakdown and was hospitalized for a while- then he was right back at home. He didn't sexually abuse me again after that but the beatings increased tenfold, sometimes I was so black and blue I wasn't allowed to leave the house. I can't say it would have been different for the girl but on days like today I wonder... 





I know we can't turn back the hands of time but if I could I hope that I would try harder to be a friend to someone who I now know desperately needed one, a girl who I had more in common with than I ever knew at the time.. Today I wonder about the road not traveled.