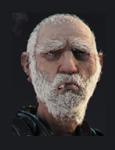 Ninurta
(Rogue Prez)



About
Joined:
10-02-2022
Posts:
1,031
Threads:
14
Additional Info About Ninurta
Gender:
Undisclosed
Ninurta's Most Thanked Post

Post Subject

Post Date/Time

Numbers of Thanks

RE: Challenging the WEF's Corporate-Driven Food Reset

08-01-2023, 08:09 AM
7

Thread Subject

Forum Name

Challenging the WEF's Corporate-Driven Food Reset

World Health Matters
General Health Topics

Post Message

That's pretty interesting... at least it will be interesting to watch it unfold. It appears - and I stress "appears" - to represent two diametrically opposed camps, with all the innocent People caught between the two. Both camps seem to want to seize all food resources to be placed under their own control, with all the innocent People caught in the middle, forced to make a choice in favor of whomever feeds them.

In one corner of the ring, we have elitist, megacorporatist, globalist WEF types waning to seize control of the entire food supply so they can force folks into eating bugs, GMO crops, and lab-cultured "meats", all for their own profit. In the other corner, we have socialist, Marxist, collectivist types wanting to seize control of all food to force people into their own version of a socialist worker's paradise. Neither side appears amenable to leaving folks alone to fend for themselves, feed themselves, and shape their own destinies.

So it will be interesting to watch the interplay between the two as I slowly starve to death, because I am unwilling to eat bugs, fake meat, or genetically modified pseudo-foods.. nor am I willing to work on socialist collectives, unions, or "cooperatives" that benefit everyone BUT me. Neither side appears willing to say "fuck 'im! let that bastard sink or swim growing his own grub!" which is the ONLY actually egalitarian means of solving the puzzle. It's clear that neither side really gives two shits about "the people" they claim to be trying to save - they only care about seizing power over those people and forcing them into the preferred molds. They HAVE to do it that way,because actual decentralization, individualism... actual FREEDOM... leaves them with no one to hold power over, no one for them to control and manipulate.

It leaves them powerless. Either of them.

There is also the distinct possibility that one side is merely a manufactured "controlled opposition" for the other. In that vein, I note that the WEF types ARE pushing economic incentives for the socialist types via their loan practices and "DIE" (Diversity, Inclusion, Equity) philosophies. Now why would they push those policies to benefit their mortal enemies if not because they actually CREATED those mortal enemies to insure they have some controlled opposition?

As Spock would say, "Fascinating, Captain."

Decentralization is the answer, neither Globalization nor collectivization, but true Decentralization. Interestingly, no one on either side is promoting that very thing that will benefit the People the most, the very thing that led "civilization" to even exist in the first place.

I wonder why that is?

Fascinating, Captain...


.